Award winning firm, MGS Architects, was inspired by a range of community influences and local Laminex product, when planning Bendigo library's redevelopment project. The regional town's history, natural beauty and fine art scene were allcalled upon to create a successful contemporary public space.
The brief
To establish a new library, taking design cues from the adjacent Town Hall building. MGS Architects combined historical influences with modern design principles to create an inviting, inclusive and flexible environment within the vast 4,000 square metre civic space. "The redevelopment added 280 square metres to the Library," shared MGS Architects Director, Joshua Wheeler. "The relevant architecture and colour palette flows throughout, creating a space that people not only want to explore, but also identify with."
A focus on the landscape
Connecting to Bendigo's extraordinary natural surrounds was a high priority for the design team. MGS Architects worked with Laminex Impressions textured surfaces, which also served to complement the colour and finish of bamboo feature joinery. "The Laminex Impressions range has a range of textured finishes, and the extensive woodgrain patterns were the perfect complement to the Library's external environment, while also creating a natural palette for the interior," explained Joshua.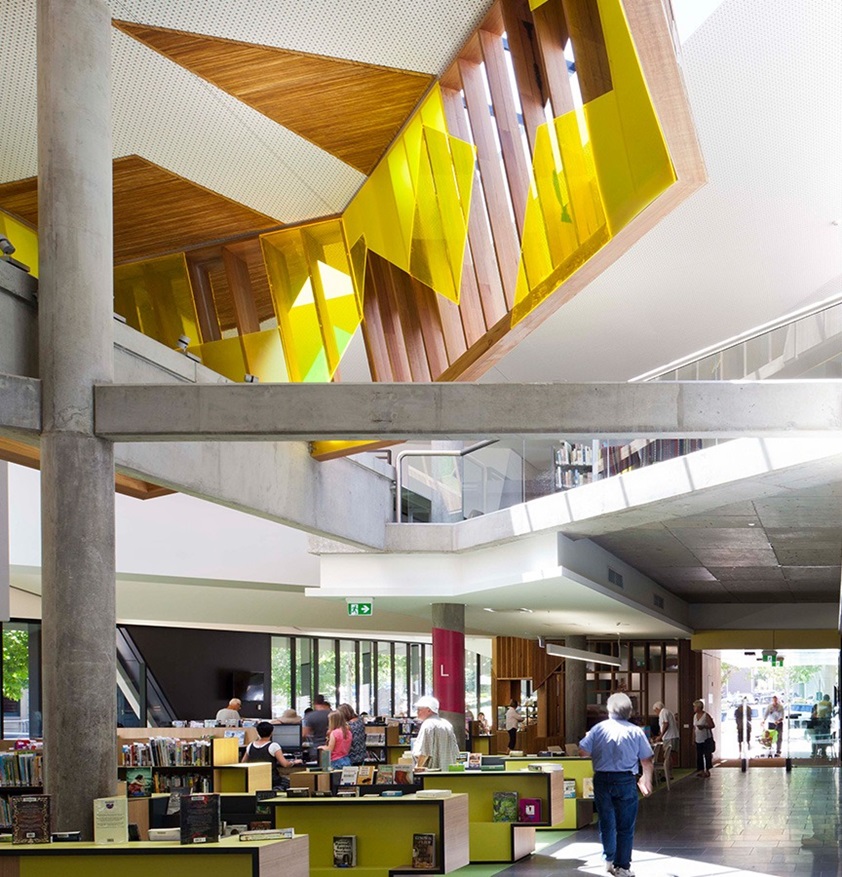 Building innovative spaces
The library redevelopment team used Laminex products throughout, creating a visually striking and functional space. Laminex Sublime Teak and Laminex Charcoal were selected as general joinery throughout the build, and in the History Room, joinery featured the beautiful graining of Laminex Sublime Teak in Riven.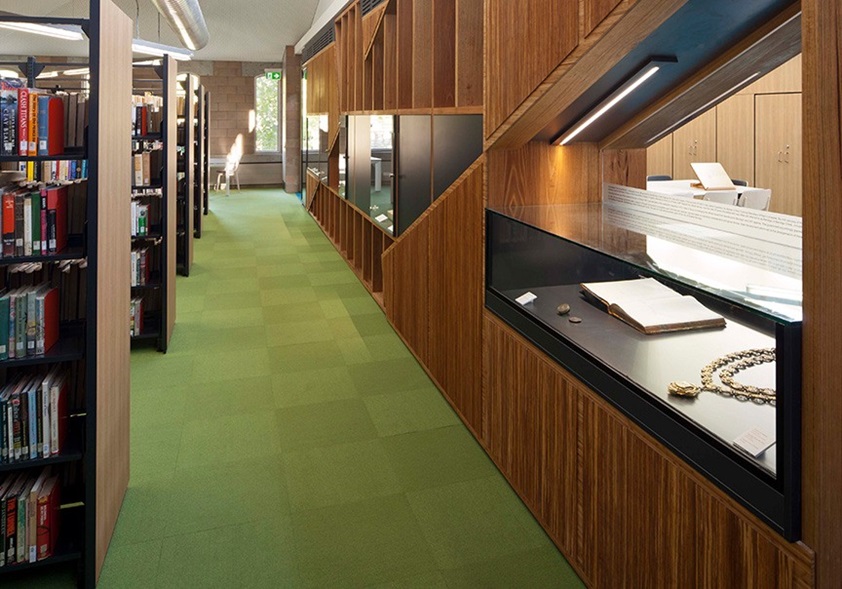 Delivering a contemporary edge and giving depth to the timber studwork, Laminex Innovations Mirror Smoke was also used to produce elegant joinery. Staff areas were not forgotten, with benchtops crafted from Laminex Sassi bringing fresh style to the kitchen space.
"The Library redevelopment has created an informal, playful space that beautifully showcases the innovative and versatile application of Laminex products," said Joanna Baker, Laminex Marketing Manager."Hats off to the team at MGS Architects."



---