$0.00
ex GST and Shipping
You can order a maximum of free samples in a single order.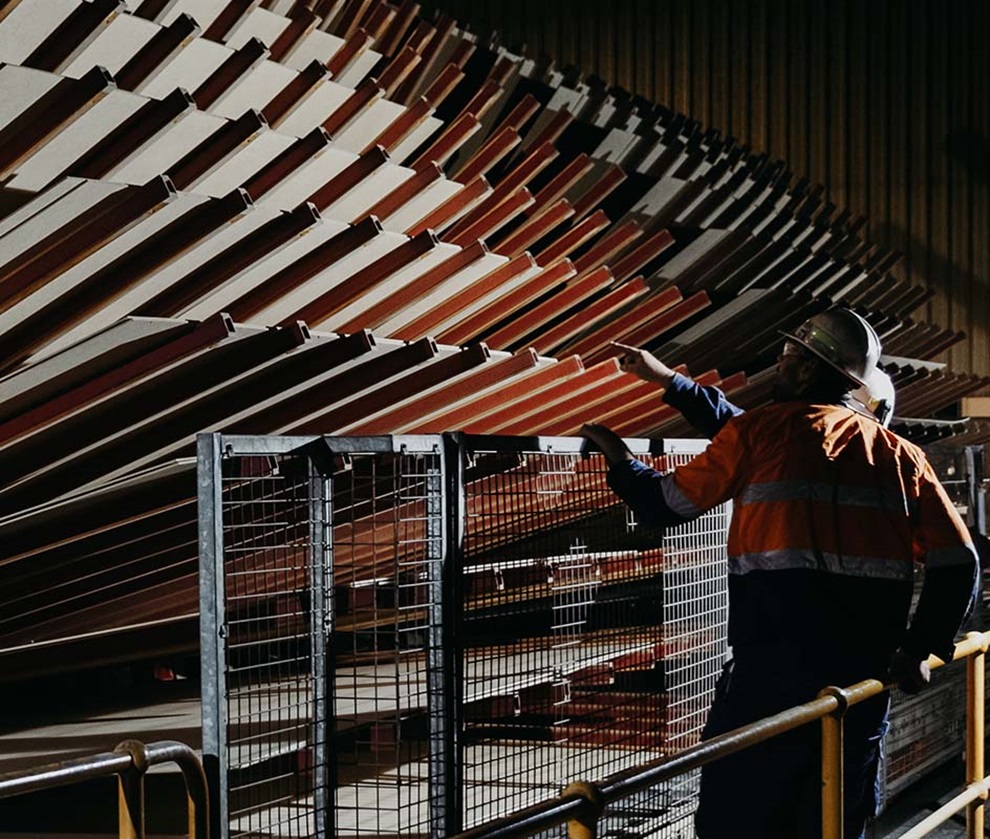 As the first business in our category to achieve Global GreentagCertTM Certification, Laminex is leading the charge to create products that reduce harm to the environment. We have developed a comprehensive range of environmentally-preferred products that assist with delivery of Green Star® rated projects. We work closely with the Green Building Council of Australia and Global GreenTagCertTM to gain an in-depth understanding, ensuring we deliver products that will help maximise Green Star credits. These include:
Low Emission Products
Laminex recognises the benefits that low emission products present in sustainable building projects. That's why all of our Medium Density Fibreboard (MDF), manufactured at our plant in Gympie have extremely low formaldehyde E0 ratings. In addition, Laminex also has Super E0 Strandboard products and a range of low Volatile Organic Compound (VOC) product options. Not only does this superior range of low emission products improve indoor air quality, but can accrue Indoor Environmental Quality (IEQ) points in the Green Star Materials Calculator
Global GreenTag International
We are proud to have been the first business in our category to achieve a Global GreenTagCertTM GreenRate™ and LCARate™ PLUS dual certification for all our raw and decorated MDF products. The GreenTagCertTM program is a globally respected environmental certification system, recognised by the Green Building Council of Australia (GBCA) and New Zealand (NZGBC) Green Star rating tools. LCARate PLUS is a detailed, audited Life Cycle Assessment (LCA) rating system.
GBCA has introduced three different levels (A, B and C) into the certification of the Green Star 'Sustainable Products' credits in 'Design and As Built' and 'Interiors' rating tools and 'Refurbishment Products' credit in the 'Performance' rating tool introduced in 2016.
The Green Star Legacy rating tools Materials Calculators point scores also use the levels (A, B and C) ratings in the Joinery, Tables, Storage, Workstation, Walls and Partitions Materials. These levels are now certified by GBCA accredited third party certifiers. Global GreenTagCertTM GreenRate is one such scheme. Laminex has achieved a GreenRate Level A for a host of products listed within our GreenFirst brochure.
As a result of the 'Excellent Product' GreenTagCertTM LCARate Gold rating and 'Net Carbon Sink' characteristics of our panel board products as demonstrated by the resultant GreenTagCertTM issued and ISO 14025 compliant Environmental Product Declarations (EPDs), Laminex GreenTagCertTM certified products are also able to support projects wanting to achieve the Green Star 'Life Cycle Impacts' credits.
Timber Certifications
As a large manufacturer of wood products, Laminex respects and supports responsible forest management, and are committed to producing quality products that are backed by globally recognised certifications. We offer a growing range of Forest Steward Council® (FSC®) and Australian Forestry Standard/Programme for the Endorsement of Forest Certification Schemes (AFS/PEFC) Chain of Custody (CoC) certified products. This means all certified wood products from these certified plants can be traced - from processing to distribution - and are produced using legally-sourced wood fibres from certified sustainably managed forests.