In the south-eastern suburbs of Melbourne, this family-owned cabinetry business has built its success on a deep respect for good design and fine craftsmanship.
Name: Gravina Cabinets & Interiors
Website: https://www.facebook.com/gravinacabinets/
Location: Melbourne
Established: 2000
Size: Small
Service: Manufacture and installation of custom joinery
Project profile: Primarily residential, with select hospitality and retail projects
After completing his apprenticeship and working for a handful of Melbourne-based cabinetmaking companies, Ben Gravina decided the time was right to strike out on his own. Gravina Cabinets & Interiors was launched in 2000 and after two years operating from rented premises in Clayton, found a long-term home with the purchase of a factory in nearby Huntingdale. Track forward two decades, and Ben's team comprises a small group of highly skilled craftsmen, some of whom have been with him for ten years now, and his wife Maria, who manages day-to-day business. It's a familiar small business story, but when so many fail, why has this one thrived for so long? Listening to Maria Gravina talk passionately about the importance of good design and attention to detail, it quickly becomes clear.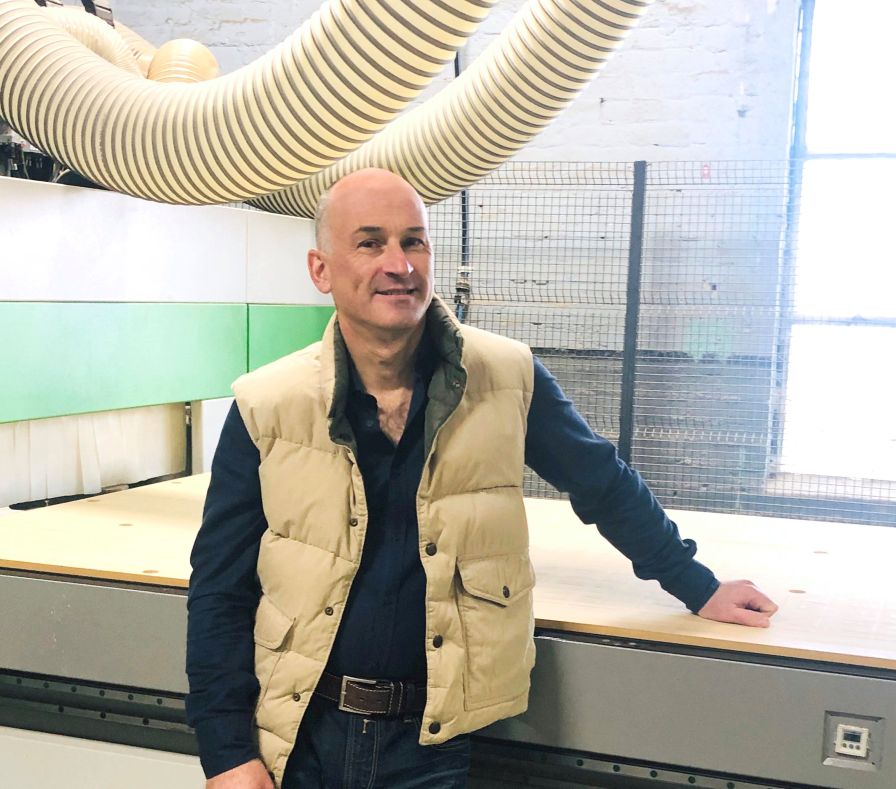 Mutual respect between designers and fabricators
Gravina describes a business that's completely focused on delivering the highest quality custom joinery, with the majority of its work coming through architects and interior designers. "We strongly believe that design is paramount," Gravina says. "Without a good design, it doesn't matter how you manufacture a kitchen, it's not going to be functional." But we'd be mistaken to assume that the cabinetmakers simply take directions from their clients. "Architects always ask Ben for his input. They're very highly skilled, but they also value a good tradesperson who knows their craft," Gravina explains. "Because it's one thing looking at a design on paper, and another trying to put it together in a factory with different materials."
A large part of that benefit for architects and designers comes from the fact that Ben is still on the tools. As Gravina points out, "Ben's not just an owner of the business, he's a cabinetmaker first and foremost." So the level of investment in the work to deliver the best outcome is very high, and is shared amongst the team. This certainly becomes clear when Gravina talks about the recent news that a house they worked on for Matt Gibson Architecture + Design, the Fitzroy Bridge House, was awarded in the residential alterations and additions category at the Victorian Architecture Awards. "It's a stunning house," she says. "And it was a labour of love, because we lived and breathed it for two years. But it was great because the team was amazing."
"You can't rush joinery, you can't cut corners. It's a finish trade and needs to be given full attention. It's what people look at in the completed project, what people comment on."
Maria Gravina – Gravina Cabinets & Interiors
Finely detailed joinery at Lande Architects' South Yarra House
Another project that Gravina Cabinets & Interiors worked on recently is Lande Architects' South Yarra House, a beautiful new home designed within a heritage terrace house. The interior is flooded with natural light, and offers views out to the leafy surrounds from every room, but a hallmark of the project is the architects' deft management of space in what is quite a small footprint. And key to this is some very clever cabinetry design, most notably a kitchen wall with integrated appliances and storage, which borrows space from beneath the adjacent stairway. It was fabricated by Ben and his team with muted green-brown Laminex Possum and looks fantastic, while at the same time being incredibly functional.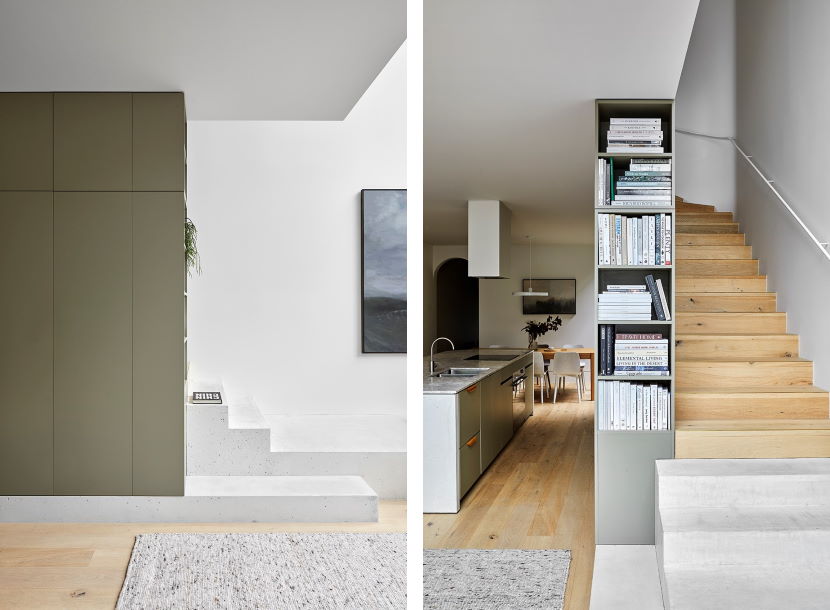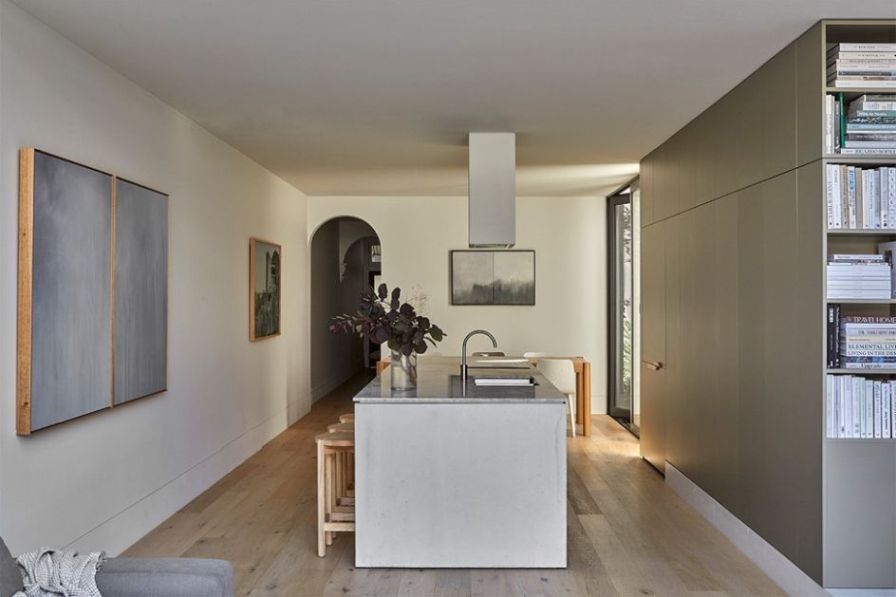 Upstairs, floating vanities in green-grey Laminex Paperbark bring a strong sense of craftsmanship to the bathrooms, as well as a distinctly light and airy feel. Elsewhere there are space-efficient study nooks and in one bedroom, storage crafted from Laminex Planked Urban Oak that incorporates a sliding door providing access to attic storage. Considered altogether, the cabinetry here is a showcase of Gravina Cabinets & Interiors' ability to add immense value to an architecturally designed interior. One final comment from Maria Gravina sums it up neatly. "Good design and manufacturing need to go hand in hand," she says. By all accounts, it's a fine maxim to build a successful cabinetry business on.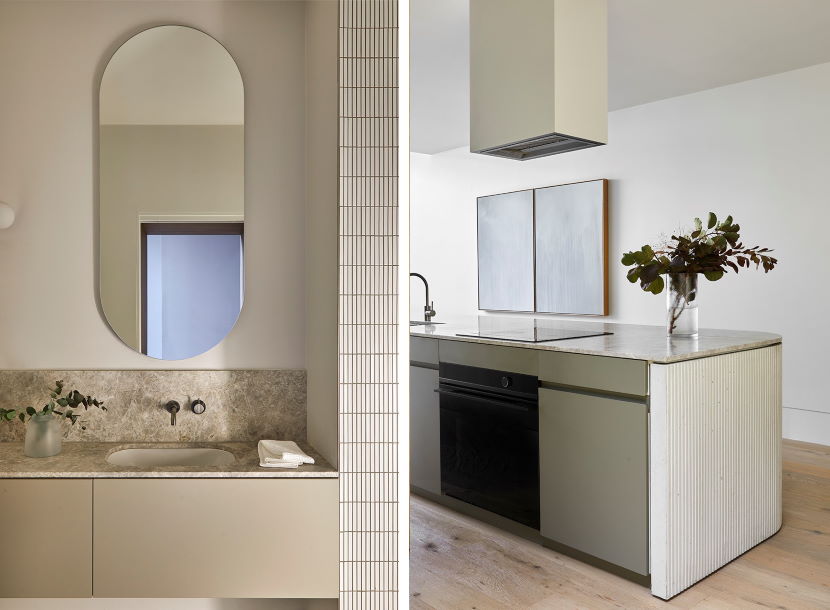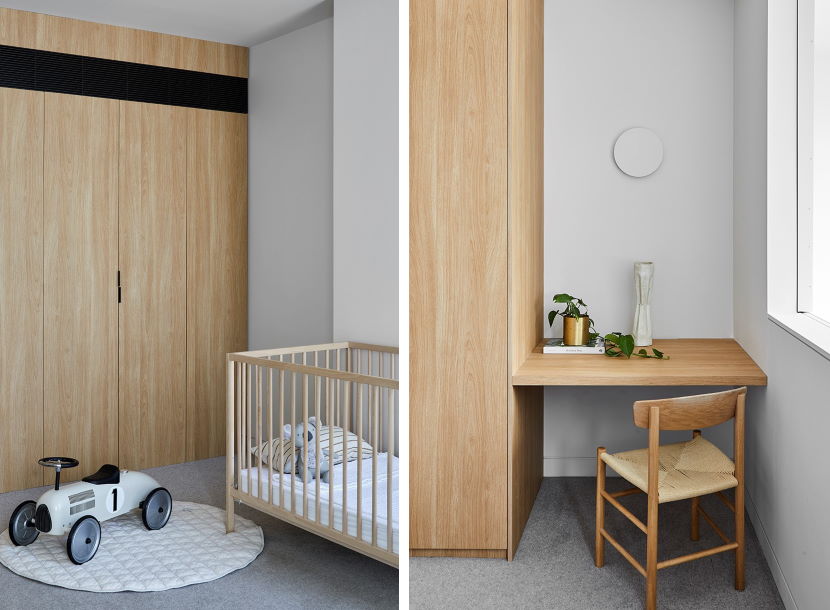 Contributors
Words: Infinite Shapes
Design: Lande Architects
Photography: Dave Kulesza