We asked Nick Tobias from Tobias Partners, Nick Garnham from Jardan and Dom Cerantonio from Cera Stribley to tell us how their businesses have adapted to social distancing and working from home.
While restrictions around life in the coronavirus epidemic are just starting to be relaxed, remote working looks set to continue for some time yet. This is particularly challenging for the design industry, where collaboration is key. Here, architects Nick Tobias and Dom Cerantonio, and Jardan founder Nick Garnham, talk about how their businesses have maintained creativity and productivity in these challenging times.
Nick Tobias from Tobias Partners
We've had 10 people working at home, four people spread out in the studio, so we've obviously been doing a lot via video. It's been interesting, getting samples delivered to your home and then you're on Zoom holding them up for others to see. Holding up sketches, sharing screens. I work predominantly on an iPad, and use an Apple Pencil. While we're on a video call I can be pulling up documents, sketching over them, marking them up, shooting them back via the platform or text or email. Sketches and documents and photos are constantly going back and forward during these calls.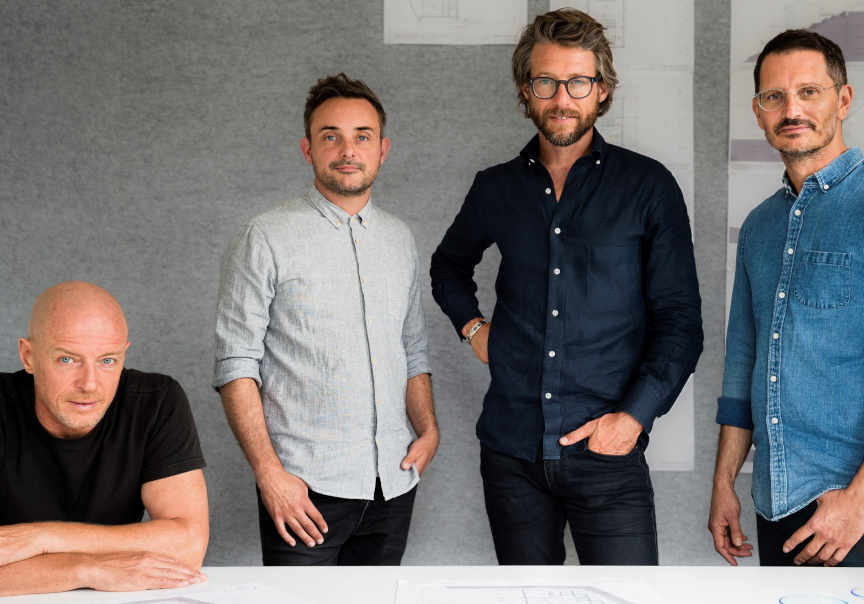 Presenting to clients has been interesting too, having to explain creative ideas when you're not in the same room. We've had to do more preparation for these meetings in terms of the clarity of the documentation we send them, the timing of delivering that documentation and the way we present it all when we're across three or four locations.
But there's no question that COVID has pushed us into more flexible working arrangements. We're putting together a survey, asking the team how they've felt about it all, how work should look afterwards. Some will want to work more from home, others are desperate for us all to be back together. And it'll depend on the stage of a project. When we're in an intense design phase, collaboration in the same room is crucial. Whereas if you're working on a long piece of documentation, you might be able to say, for the next three weeks it's great for me to be at home, without the distractions of the studio. And then tap in virtually, or come in for a morning here, a day there. So some good will definitely come out of this experience.
Nick Garnham from Jardan
Things have gone better than what we expected initially. The big construction projects have kept rolling and our factory's stayed open, so we've been able to fulfil those orders. We'd been looking at some more expansion overseas and that's off the cards for now. Instead we turned our focus to Australia, and we've been able to service local clients really well, particularly where they've been struggling to get overseas supply.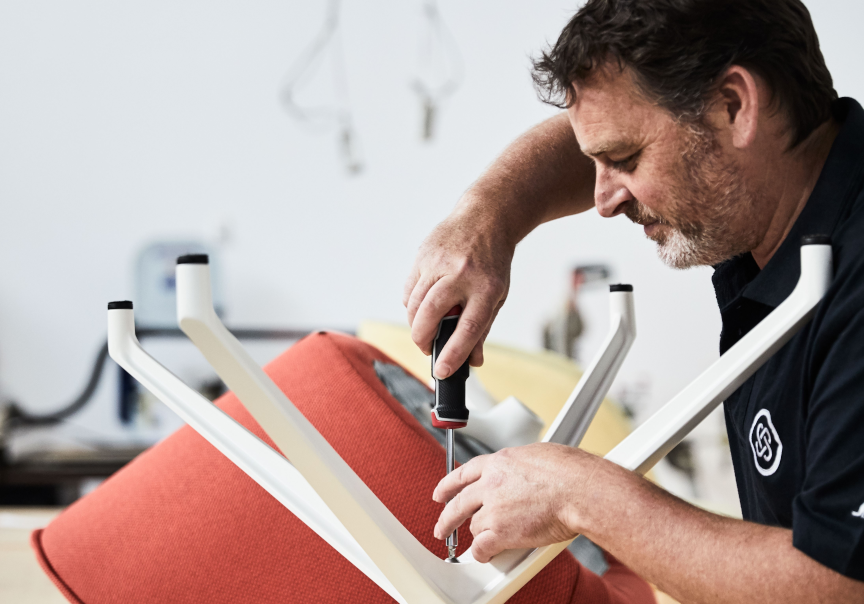 Our factory is pretty large, so our people already had that natural space. We've added a lot of signage, a lot of hand sanitiser, restricted access to the site. And we're running more smaller shifts. The majority of our office and design staff are working from home and they've been amazing. Everybody's taken their computers home so they can plug into our system, and we catch up via Zoom. We've got lots of products launching later this year so we're lucky our prototyping team can keep working – they've got ample space, especially with the skinny staff in the office. As for retail, we're looking at doing some restricted openings, up to 10 people at a time, in line with the slightly relaxed guidelines.
Working from home has been interesting. My thinking was probably a bit conservative, but it's been fast-tracked five or 10 years! Our senior staff in particular have found they're being super productive. And people are enjoying not doing the daily commute. So we'll definitely be offering opportunities to work in a more flexible way. And we'll be discouraging business trips that aren't really necessary, moving those meetings onto Zoom. It's saving so much time that was previously wasted, and it'll mean a little less footprint on the world too. So overall, I think some positive things can come out of this.
Dom Cerantonio from Cera Stribley
When this all started, we tested having part of the team working from home and others in the office, but it was quite distracting. But once we made the call to all work remotely, everyone settled down very quickly. I was really worried about productivity – architecture is such a visual discipline, and a lot of our projects involve group work – but we've been pleasantly surprised. We're using VPNs and TeamViewer, the remote desktop platform. Everyone's on Zoom, everyone's on their phones. It's not a perfect system, but it's enabling us to get our work done at a good quality.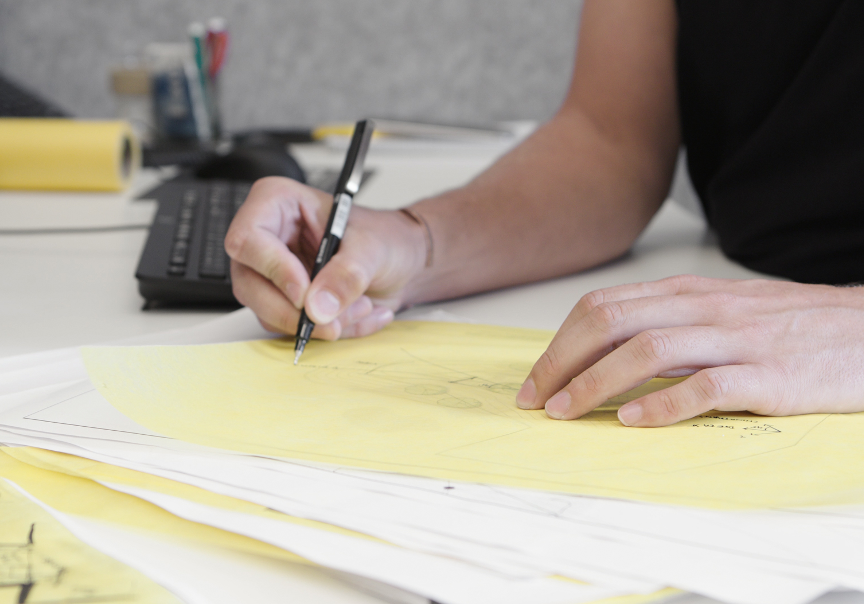 We also decided to launch a design initiative, where we're offering schematic plans for free to people who might've lost their jobs, or are stuck at home, and it's been really refreshing for us. We design buildings for fun, and if we can design a floor plan and give a family a bit of hope, maybe reposition a study or a bedroom to bring a bit more joy to their life, then why not? We've been publishing the designs on social media to show people what architecture can do, how it you can change the way you live. It's a really nice thing to be doing, so we'll continue that for the foreseeable future.
After we get through this period, I think there'll be subtle differences in the way we function as a business. For example, getting to and from a city meeting might take an hour out of our day and, in future, we'll be more likely to jump on Zoom. But architecture is about design and what we build and I can't see that process changing in a big way.
To keep up to date with the latest products and offers, sign up for our newsletter here.