Silk
Parchment
New Silk
Parchment is a warm tinted yellow white with a hint of grey. Silk finish is a luxurious semi-gloss surface that adds sleek style to cabinetry.
This is our new Silk range with a new formulation that gives truer colour. There may be a slight colour change from the old range to the new range for some decors. Do not mix with old stock in the one project.
The old item is available while stocks last – please contact our customer service team on 132 136.
Are you a Laminex Trade customer?
Login to your account to see pricing, availablity and make purchase online.

You can order a maximum of free samples in a single order.
$0.00 ex GST and Shipping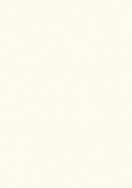 Laminex
Laminex Parchment New Silk Silk
COLOUR CODE: 202
Please be aware that once your order is placed, orders can only be changed or updated via the Customer Service team by phone at 132 136 or via online chat.
Please select your delivery method.
Important note: Only 1 delivery method or address can be selected per order. The delivery method and/or address you select will be applied to all products in your cart, please be aware that changing your delivery method/address may change the availability dates of the products already in your cart.